** If you're looking for the blog train, scroll down a few posts! **



Hello everyone,
I'm late posting this to you, but you'll not regret if you read it!
This is my new kit and my new store!
Cori one of my CTs suggested that I created a travel kit, and I just jump in the idea and create this Mega Kit, yes mega because it's huge! The kit comes with two great alphas, 26 papers and more than 85 elements!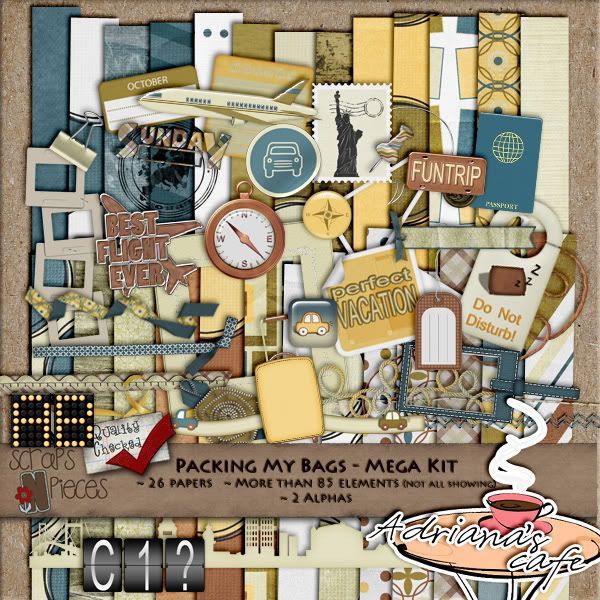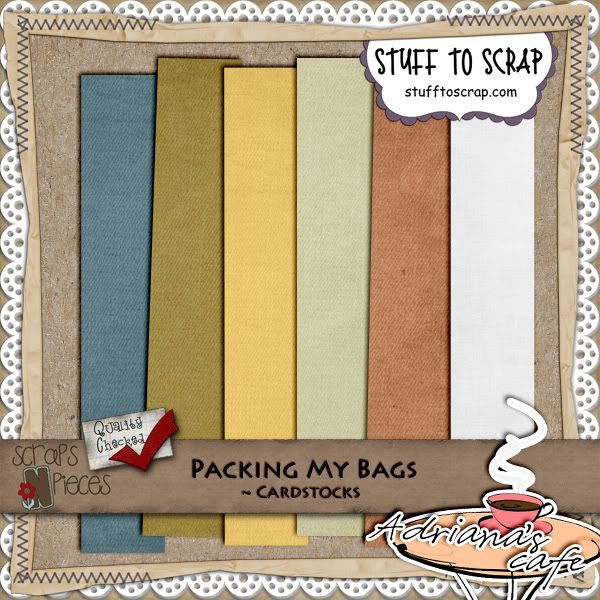 Here's a LO our Guest CT Amy created with the kit.
Sheri made this stunning double page.
Go to Scraps N' Pieces tonight at 9pm (EST), I'll be hosting a speed scrap and the Packing My Bags Add On will be your participation prize.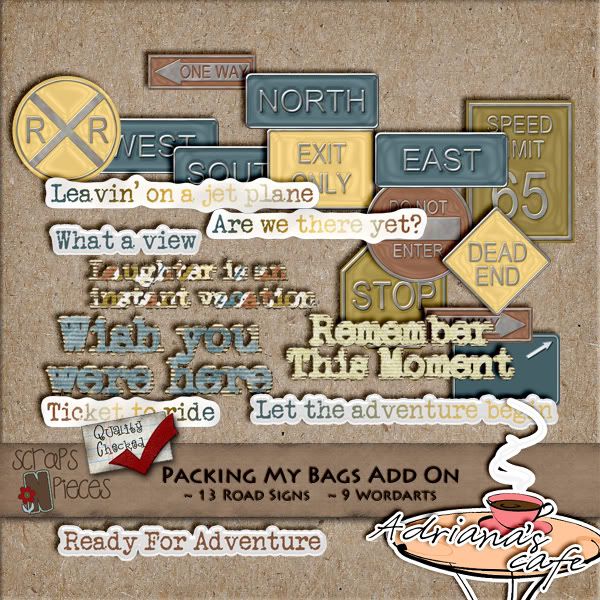 Make sure to come back on the 7th I'll have more news and freebies for you!