For January I decided to put three kits 50%OFF!
And I'll have four freebies for you. I'll have a freebie here in the blog and another one at Facebook around the 5th of each month, and on the 15th I'll have another two freebies for you.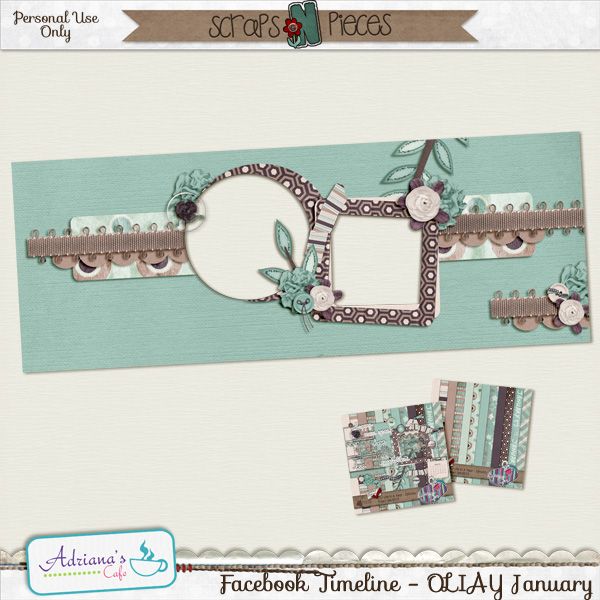 This is your Facebook freebie. For that one I used OLIAY February.