The day it's finally here!
Come over to Scraps N' Pieces and participate in all the fun activities we have there for you!
I'll be hosting a fun Speed Scrap at 9pm EST and the participation prize is and Add On for my New kit Packing My Bags.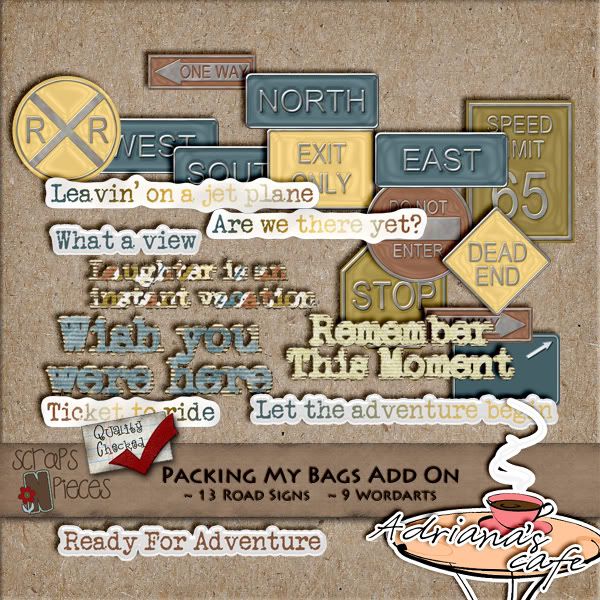 And every Saturday we're gonna have a Super Saturday Sale with kits maked down to $1.00, $2.00 or $3.00 dollars.
And for our fisrt SSS I'll have my newest kit, The Mega Kit Packing My Bags! Regular prize is set at $5.99 and only tomorrow you'll get that for just $3.00.